In the online field every website owner wants to increase the organic traffic to their website.
It means you are not alone here whose goal is to get at the top position on search engines on their keyword.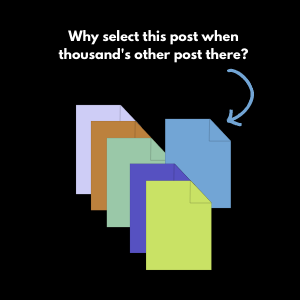 Every hour thousands of posts are published on the internet about why your content is getting the top position when there are millions of posts.
Every content is not good, optimized, well researched, and detailed that's why there is a change your content will get a desired position if you implement the following factors.
It means writing content can not help you to get the highest results except the right content using the right strategy.
You need to focus on your competitor and see what's missing in their content and add it in your coent to make your content more useful and unique.
Implement these factors to Improve your organic Traffic. 
1) Analyze your competitor
This is the 1st important factor which will help you a lot and reduce your effort of doing much work.
How?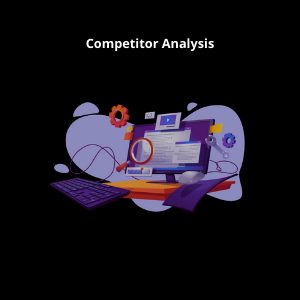 You need to search your term on a search engine you want to rank then see the competitor list.
You need to see how they are providing content.
In a manual way you can see the only content, headings , page structure, anchor text and external links etc.
For competitor analysis there are multiple seo tools which will reduce your manual effort and tell you about the content length, anchor text, inbound links, outbound links, heading, keyword ranking, speed. etc
If you want to outrank your competition then you need to focus every single step which will help you to gain more organic traffic.
In seo there is not any rule that you follow and rank at the top result in days… keep remembering that organic results take some time but it lasts for days.
2) Choose the right keyword
After analyzing your competitor you have much content, strategy which you can use to boost your website organic ranking.
You need to choose the right keyword which you think you can rank…
One other thing which keyword to choose?
Most of the seo experts say that you need to focus on the long keywords instead of the broad keyword. I will go in their favour but it's not right all the time.
But a long tail keyword ranks high and brings the results fast.
It depends on which keyword you choose, competition of the keyword shown on the seo tools are not the correct all the time they analyse the keyword on many factors and give you numerical numbers.
I ranked on keyboard which was very high competition but i have followed the best step to rank my content. I keep my top positions for months.
In short you need to see which keyword you want to rank depends on your effort, time, and patience.
If you have selected the broad keyword then you need to start from the bottom instead of the top (start form the long tail keywords).
Narrow down your keyword and publish the best content this will rank easily if you follow the correct strategy. 
3) Write content which users want
After the selection of the keyword you need to write a post for this keyword. You need to focus on the quality of your content instead of the quality.
Provide the information which user wants it means if a user searches the query "What does seo stand for?"
Provide the answer in the beginning of your post. Because you want that specific information. If they like your client they can go further to read out your content.
Because every person has not come here to read your thousands of words they came here to get the proper information.
If a query has answers in 3 lines, provide it in 3 lines instead of 10 lines…
How can you improve your content quality?
Well researched
Unique
Not have grammatical issues
Well explained
Provide that why users land here
4) Increase the word count
It's a myth but it's true long content rank higher because it;s covering more content which people are searching.
A question has an answer of 3 lines. It means you can not make posts for these 3 lines you publish the content which is related to this answer and people are searching on the web. It means to provide maximum useful information at one place.
It doesn't mean you wrote the long content of thousands of words. Content length will vary from topic to topic.
if your competitor is writing the 2000 words post, you can write the 2300+ words but it provides the value to the user.
If you just focus on the increasing content length will not provide you nothing except waste of your time, money and resources.
When you have written your coent ask your colleague if it is good or not. It means you can ask them to review your post if this will provide good information to you that is not…
5) Human scannable Content/Post
This is the common mistake which most publishers make.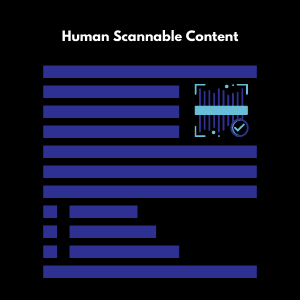 They think the reader is a robot and they can read all the written content in which format they have written.
No one linked to read the thousands of words black content printed on web pages. When a user lands on your page first they scroll you page to see if it's useful or not.
How will they know if your connection is useful or not when they have not read it?
If your content is following the proper use of post structure, pictures, infographic, heading, bullet points and video this makes it human scannable. This is a big mistake which most of the publishers do not pay attention to. 
6) Use video and infographic
A content is good which provides the maximum information easily in a short time. For this purpose video and infographic plays an important role.
Because now most of the people like to watch video instead of reading the post. To read the 2000 words post you require 13 minutes but for some people it will be 30 minutes.
But in the infographic this will be preseated easily and took not 1-3 minutes to understand.
In the video it will take you 5 minutes to understand the full topic easily…
But keep in mind in video they provide you the major things and they miss a lot which you can read by yourself on the post. These have their one benefits and drawbacks.
But it is highly recommended to use video in your content if a video lover comes in your post he may get the point for what reason he came here. It will also help you to increase user duration on your post.
7) Optimize your content for search engine
As humans understand your content then the search engine also understands your content on which topic that is written.
There are many ways to optimize your content for the search engines.
Proper use of tags
Use of proper headings and subheading.
Alt tag for the image
Proper use of Anchor
Bold your targeted keywords
Keep remembering these search engines will rank your content on the top positions if they do not understand your content well and how they will rank your content on the top positions.
You need to follow the all on page and off page seo factors to keep your content more understandable for humans and also for search engines. 
8) Share on social media
Social media plays an important role for bringing more useful targeted traffic to your post. You need to share your content on all social media platforms on your profiles. Before this you must have your brand's name page, group or account on the socal.
If you do not have any targeted audience of your interest then it will not benefit you to share on the social media accounts.
If your account has the people of gaming and you are sharing coent about the seo it will not provide them any value.
You need to join the social media page or groups of your interests and try to engage with these group members.
If you have engagement in the targeted audience this audience will provide you a huge traffic if you share the useful content.
Use the popular social media button on your website and mention your brand's page on your website. So that a user which likes your content can follow you on social media aot keep updating with your latest coent. 
9) Audit your website
Auditing your website is the major factor which most of the users do not. When you audit your website you will see the performance report of your website.
You can see on which factor your website is not performing well and you can improve it to increase more organic traffic to your post.
Major auditing factors to see
broken links
poor quality backlinks
404 errors
Thing quality pages
Which keyword performing well
Speed of your website
If you have seen any spam issue you need to fix it instantly. The major issue came from the thin pages and poor quality backlinks. You need to disavow these backlinks to your google search console.
It's highly recommended to audit your website or single page weekly or monthly to keep your website good.  
10) Create quality backlinks
Quality backlinks also helps a lot in the organic website ranking… You need to focus on the creation of good quality backlinks for your website.
In the creation of backlinks you need to follow these steps
Relevance
Authority of website
Anchor text
Spam score
Never get the service of the backlink in bulk there are multiple people who say we can create thousands of backlinks for your website. Avoid these kinds of services if you want to rank your website organically.
In the above section I talk about the disavow backlinks. This is the process in which you create a list of your poor website which is linked with your website then upload this file on the google search console. It means you are telling Google these links are not made by me. It means these are auto generated. This will help to keep your website safe from the backlink side.  
11) Optimize your website speed
Website speed helps to reduce your bounce rate. It is also a ranking factor. It's the common problem which most of the websites facing they upload the large image size which took much time to load the page.
If a person does not have good quality internet speed it takes more time as usual the averal prefered website speed time is max 5 second.
If your website is created on the wordpress which you can use to compress the image size and minify the coding of your website. 
12) USE of CDN (content delivery network)
Content delivery network is the distributed geographic server which is interlinked with each other. If a person is using your website then your website loads from the USA server. If your website is accessed from the other country then the nearest server is used to provide the content.
This is the hgiley remoccentd because it will also reduce your website speed. If your website loads fast which reduces the bounce rate of your website.
This service is free if your website does not have much traffic. Commonly CDN used is Cloudflare which is free and also has the paid package. If your website does not have much traffic then you can use it if free it will not cost you any single penny. 
13) Update your content
Keeping your content fresh is the best ranking factor. All the content does not need to be updated frequently; it depends on the nature of the content.
You need to provide the best information to your user. You need to audit your website content whether it is providing any vault to the user or not. If you think that connect is not providing value to the user then rewrite your comment or delete these posts if they have not any good quality links.
When you update your econet the google crawls will cereals your website again. They will analyse your website content if they got the unique information whos your are prodding and mostly your competition will not then search engine will bring your website on top on this specific information. 
Conclusion:
If you follow these steps then you will be among those people who've left their website on their behalf for ranking. It means if you work on your website correctly your website will improve its ranking on the targeted keyword.
Hope "How to increase organic traffic to your website" post will provide you with valuable information.